South Tyrol Hiking Station
Presentation of our hiking station in South Tyrol
The wonderful regions in South Tyrol offer ideal conditions for an all-round successful hiking experience in Northern Italy. Explore the stunning hiking paths by foot, taste the traditional specialities of the region and always be accompanied by a picturesque natural backdrop – that and much more awaits you on a hiking holiday in South Tyrol. Our support team at the hiking station in Bolzano ensures a carefree and perfectly organised active holiday and is always there for you! Read more about our support team and the station in Bolzano
The
Eurohike team

in Bolzano
Our hiking station in Bolzano, one of our largest stations in Europe, is managed by Ricardo Gouveia. Together with ten other employees, we ensure that your active holidays run smoothly every day in beautiful South Tyrol. The tasks of the support team in Bolzano include for instance maintaining the equipment or preparing the detailed travel documents. Our regional supervisors, who are stationed in Reschen, on Lake Garda and in Venice take care of our active travel guests on-site. In this way, personal support for our guests is guaranteed in every area with a direct contact person.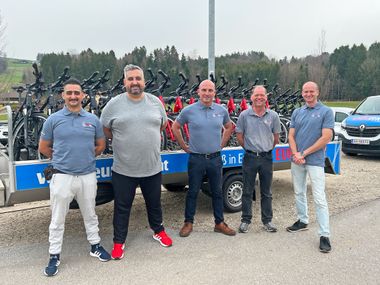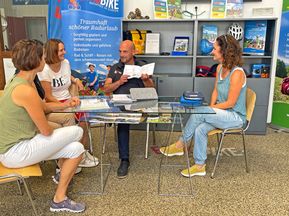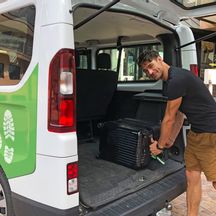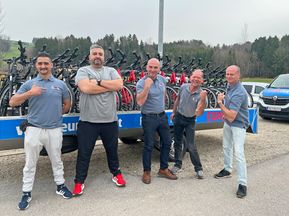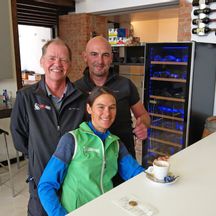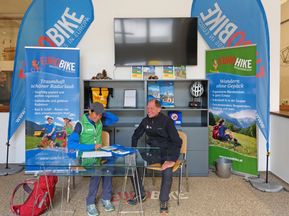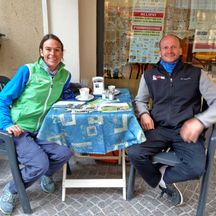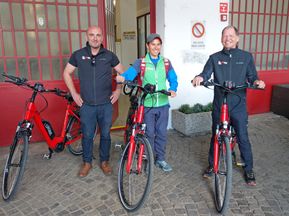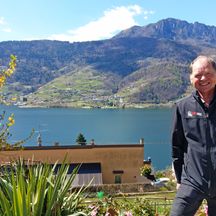 The beginnings of the hiking station in South Tyrol
Our station in Bolzano has existed since 1994. A lot has changed since then and the station as we know it today has existed since 2016. Before we offered our individual hiking holidays in South Tyrol, the station was exclusively responsible for our bike brand Eurobike. The bikes and corresponding equipment were accommodated in the partner hotels in South Tyrol. Today ten employees, 800 bicycles and lots of equipment and travel documents ensure that our guests have an all-round successful active holiday experience at the station in Bolzano. There is a large meeting room on-site for welcome meetings and tour information, some of which are held directly in the station.
Tasks of our hiking station in Bolzano
Everyday work of our support team in Bolzano is very varied. With a lot of passion and know-how, we ensure that our Eurobike cycling holidays and Eurohike hiking holidays run smoothly every day. This includes the reliable luggage transfer, the preparation and distribution of the detailed travel documents, as well as the personal support of our active travel guests and availability on our service telephone. Would you be happy about one or the other insider tip? Our on-site team knows the area and is always happy to tell you a special insider tip about the region.
Facts and details

about the hiking station in South Tyrol
Station manager: Stefano Mancinelli
Number of employees: 10
Supervised active holidays: Eurohike hiking holidays and Eurobike cycling holidays
Information for our cycle brand Eurobike: 800 bicycles and 280 e-bikes
Since 1994, the Eurobike station in Bozen has been in charge of the cycling tours and, since 2010, our individual Eurohike walking holidays have also been managed by this station.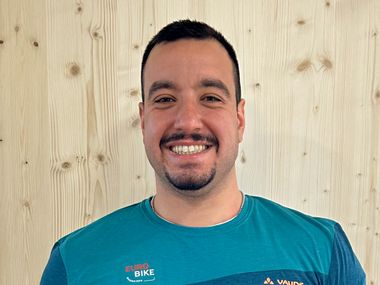 Hiking holidays

serviced at the station