Complete-
Safety-Travel

with Eurohike
With Eurohike you can always book your hiking holiday for 2024 without any worries or risks and with a clear conscience. And all of this without having to worry too much about the developments in the travel season, because with us you book flexibly – and that's been the case for many years.
Complete-
Safety-Travel

with Eurohike guarantees:
Guaranteed flexible: You can flexibly rebook your holiday to a later desired date or an alternative travel destination up to four weeks before your travel date. We charge a rebooking fee of € 50,- per person*.
Full consideration of travel warnings: If a travel warning is issued for your holiday destination at the time of travel due to a war or special crisis situation (i.e. high-risk or virus variant area), you can cancel or rebook your holiday free of charge.
Money-back guarantee: If you cancel your holiday due to a travel warning for your holiday destination, you will of course be refunded any payments you have already made.
100% customer money protection: Your payment is secured with us with the customer money protection of the Assistance International GmbH. We guarantee that your trip can take place.
Guaranteed worry free: For further eventualities we recommend that you take out travel insurance from our partner Allianz Global Assistance.
Book risk-free: With us you book 100% risk-free any time and can enjoy the full anticipation of your active holiday!
* Valid for all Eurohike Original Tours.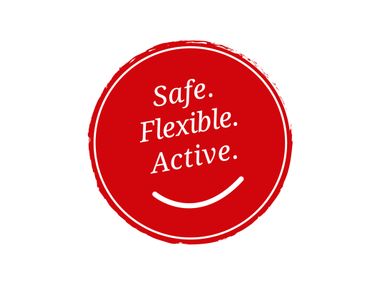 Questions & Answers

about your safe active holiday
Here you will find the most important questions and answers about your worry-free hiking holiday. Please do not hesitate to contact us personally for further questions and details about travel planning.
Our
customer testimonials
The vacation was a dream. The routes, the description, the accommodation, the food, the organisation, the tips, the return transport. I have booked & experienced many vacations also to far away countries, but the level and commitment with Eurohike from start to finish is something I have never experienced at this level.
Many thanks for the great organisation and the beautifully selected stages. Incidentally, we had already hiked the Rheinsteig last year and were totally thrilled with the organisation and the hike.
Both before and during the vacation, the organisation and support by Eurohike was excellent. The contact person on-site was very friendly and available at all times.
It was also very pleasing that the booking of this tour, even though it was made at extremely short notice on our part (Corona-related), went so smoothly. Booking on Thursday, confirmation and payment processing on Friday and arrival on Whit Monday. In the first hotel, all documents were ready for us.
A friend of mine and I had booked the hiking trip from Garmisch to Merano. Despite Covid19 restrictions, the trip was perfectly organised. All hotels were well informed, and the luggage transfer worked perfectly. Most of the time the luggage was already in our rooms.
This was the second mountain hike we have booked through Eurohike. We were satisfied once again. We really wanted to experience Crossing the Alps in 2020. Unfortunately, the pandemic arrived, but 3 weeks before the start of the tour we received the travel documents and confirmation, which made us very happy.
The corona-friendly alternative to our originally planned trip was a great solution. I did a staged hike for the first time and was a bit skeptical beforehand as to whether everything would go as planned with the luggage transport and routes. It did! I am already planning the next trip!
This 9-day tour was originally planned for May this year, but it had to be postponed until September due to corona. In retrospect, it is certainly the better travel date for the hikes in wonderful autumn weather through the apple orchards and vineyards.
A hiking holiday as a
source of happiness
To be happy and healthy and to treat yourself to a well-deserved break from everyday life is not only immensely important for our mental health, it is also an important factor for our body and holistic well-being. You can enjoy many moments of healthy exercise and active relaxation on our Eurohike walking holidays with luggage transfer, because there are many moments of enjoyment here. From the first step you can feel how good it is to move. This not only boosts our metabolism and immune defence, but also exercise in nature provides an improved supply of oxygen and burns a lot of calories. A perfect all-round package for our health. And don't forget the anticipation of an upcoming hiking holiday – after all, anticipation is the greatest joy!