Tour character & requirements

at a glance
Our hiking tours in the "walking" category follow well-maintained hiking paths, most of which are well signposted and marked. The daily stages are scheduled for about five hours (sometimes a little longer) and the differences in altitude are quite small. There is always enough time on each tour to take in the wonderful scenery. Although the hikes are difficulty level two, you still get the full hiking enjoyment. Mountains, valleys, views and insights during your journey of discovery await you on your hiking holiday. Our Eurohike travel specialists will take care of the most beautiful routes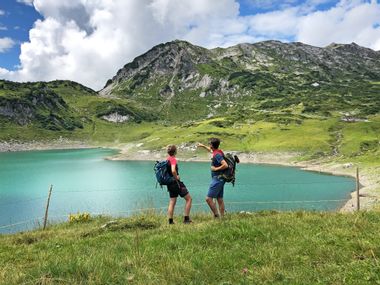 Who are tours in the category "walking" for?
The hiking tours of the "walking" type offer the ideal active experience for:
Hiking beginners and newcomers with good physical condition
Hikers with a good basic level of fitness who like to walk for about five hours a day
Note: Please note that even at this level of difficulty of the "walking" category, there may be a steeper ascent in some places.
Hinweis: Bitte beachten Sie, dass auch bei diesem Schwierigkeitsgrad der Kategorie "Wandern" vereinzelt ein steilerer Anstieg dabei sein kann.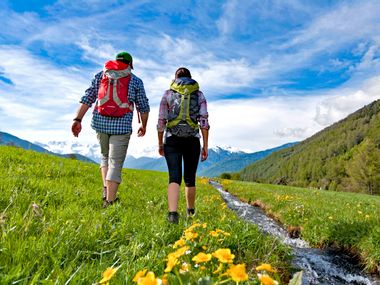 Walking tours at a glance
Our hiking network in the "walking" category offers a varied holiday experience across Europe. The best thing about it? You only ever hike with light daypacks and our on-site support team will take care of the smooth luggage transfer throughout your hiking tour. Whether in Austria, Germany, Italy, Spain, Portugal or other wonderful destinations – hiking holidays in this category offer a perfect break in the open air.
Discover our other Eurohike walking levels: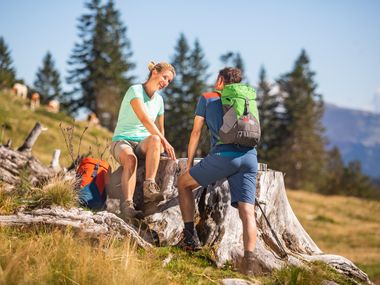 Hiking holidays

in the category "walking" across Europe