Presentation of our hiking station on Majorca
The sunny Balearic island of Majorca is an attractive place and perfect area for relaxation for numerous active holdiday makers. Every year our Eurohike hiking guests enjoy a wonderful break in the South. In order to ensure an all-round perfectly organised active holiday experience, we offer reliable and prompt organisation of your active break with our support team and the Eurohike hiking station on-site. Read more about our support team and the hiking station on Majorca.
The
Eurohike team

on Majorca
Edith Gouvaia has been managing the hiking station on Majorca since 2017 and is responsible for all on-site support. Edith is supported by five other employees and together they ensure that your hiking tour runs smoothly and is perfectly organised. Do you have any questions during your hiking holiday or are you looking for one or the other insider tip? Our on-site support team is always there for you! So you are guaranteed to always be on the right hiking path in Majorca. There are also around 120 bicycles and 25 e-bikes stored by our cycle holiday brand Eurobike in this station. These are individually adapted to the cyclists and regularly maintained.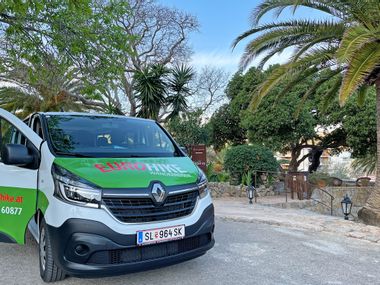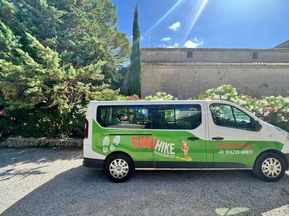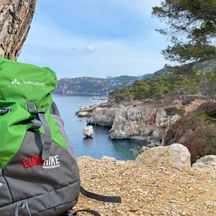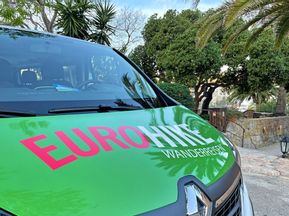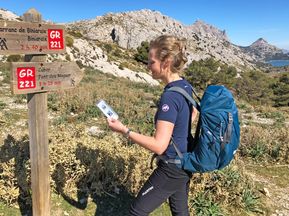 The beginnings of the hiking station on Majorca
The trend for active holidays on Majorca developed early on. The mild climate, the wonderful cuisine, the fantastic hiking paths and the Mediterranean nature offer the ideal basis for a relaxing break in the open air almost all year round. Our cycle holiday brand Eurobike developed the first cycle holidays in 1998 and with it the station on Majorca, which is only around 30 kilometres from the island's capital, Palma de Majorca. Today this station is not only home to the support team for our Eurobike cycle holidays and Eurohike hiking holidays, but also to a large number of other faunal residents such as horses, dogs, cats, chickens and a donkey. This ensures the necessary variety at any time.
Daily tasks of the hiking station
The perfect planning, organisation and implementation of our active tours as well as an enjoyable hiking experience has top priority for us at Eurohike. Day after day, our support team on Majorca ensures a reliable luggage transfer, the preparation and handover of the detailed travel documents, the maintenance of the necessary equipment and the transfer bus and a relaxed welcome meeting with our hiking guests. Do you have any questions? We are always there for you – you will feel in good hands with us!
Facts and details

about the hiking station on Majorca
Station manager: Edith Gouvaia
Number of employees: Five
Supervised active holidays: Eurohike hiking holidays and Eurobike cycle holidays
Information for our cycle brand Eurobike: 120 bicycles and 25 e-bikes
Since 1998, the station has been in charge of the Eurobike cycling tours and, since 2004, our Eurohike walking holidays have also been managed by this station on Majorca.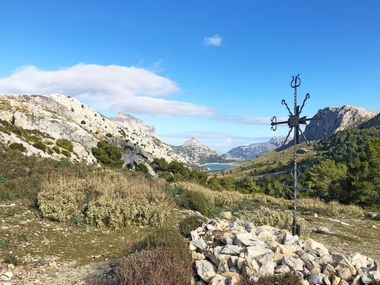 Hiking holidays

serviced at the station