Midsummer

: Celebrating summer in Sweden
Midsummer is the second most important celebration in Sweden after Christmas. Although it is not an official holiday, many shops in Sweden keep their doors closed on this day. Unlike Christmas, "Midsommar" is celebrated without presents, but with even more light-heartedness and has no religious connection. Together with family, friends or acquaintances, life and summer are celebrated on this important day as colourfully and freely as possible. Girls and women wearing colourful flower wreaths on their heads, a decorated midsummer tree, a delicious midsummer menu and the particularly exuberant atmosphere make the celebration something unique. A celebration that should help a little more to focus on the beauty in life and enjoy it for what it is.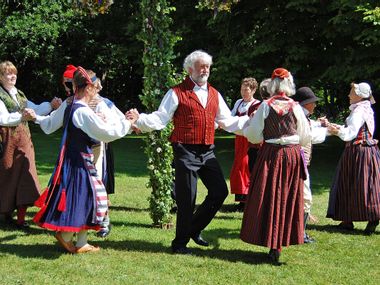 The Midsummer tree and the
magic

of flower wreaths
An important part of the Midsummer Festival is the Midsummer tree, also known as the Midsummer pole, May pole or majstång. "May" has nothing to do with the month itself. Rather, the word is derived from the ancient term "maja", which also means "to adorn with flowers". The midsummer tree is decorated with various leaves and summer flowers, and depending on the region or tradition, the tree can also be decorated differently. At the Midsummer Festival, people dance around the tree hand in hand, with lots of good humour and beautiful dresses or traditional clothing, and traditional dance songs are sung.
Along with the wonderful traditional outfits, the girls and women wear colourful wreaths made of flowers and twigs, which are an ancient symbol of fertility and rebirth. The special thing about these wreaths is the choice of flowers. Seven types of flowers should be collected on Midsummer's Eve and incorporated into the wreath: Clover, daisies, violets, meadow bluegrass, forget-me-nots and bluebells. According to tradition, you put these wreaths under your pillow on Midsummer's Eve and will meet your future husband in a dream.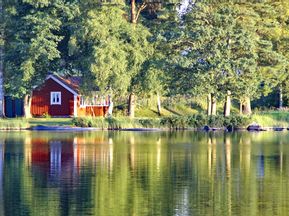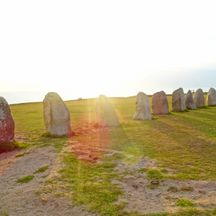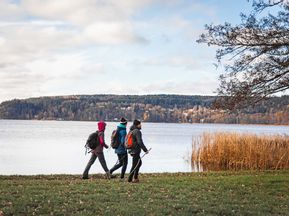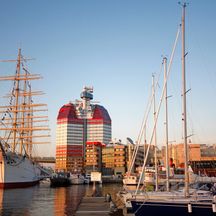 The
taste

of summer in Sweden
What would a wonderful celebration be without delicious specialities?
Thus, the time of the summer solstice is not the season of fertile soil and flowering meadows, rather it is a celebration that exudes an incredible love of life. This is also reflected in the wonderful delicacies served up at "Midsommar".
The menu includes regional classics of Swedish cuisine:
Boiled young potatoes with dill
Pickled herring with sour cream and chives
Crispbread and cheese
Fresh local strawberries with whipped cream or the classic strawberry cake
This is accompanied by a traditional herbal schnapps, beer or cider. On picnic blankets, the traditional specialities are eaten together and a toast is made to life and summer. What a celebration!