The
anticipation

is great
At the end of October, we successfully conclude the 2021 active travel season. Even though the Corona situation calmed down a bit this year and travelling was possible again under strict conditions, 2021 also demanded a lot from us. The anticipation for the company outing is therefore particularly great.
Two years ago, we took a trip to the Wachau together, but where will it take us this year?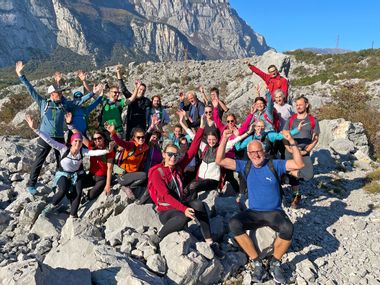 Bella Italia

, here we come!
We start our journey early in the morning and head towards Italy. We make our first stop at a restaurant in Pietramurata. The chef serves us regional finger food, lasagne and a delicious dessert buffet. Can't forget to hike! Surrounded by the highest rock faces of the Garda mountains in the Sarca river valley, we march through fruit and vegetable fields to Lago di Cavedine. Initially we follow well-maintained hiking trails to the "rocky desert of Marroche", an impressive natural backdrop. We continue through beautiful vineyards to the small village of Ceniga. The last kilometres to Riva are covered by bus.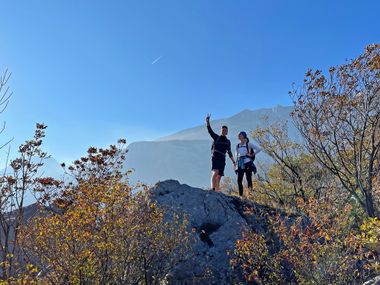 We never say no to
pizza and vino

!
What should not be missing on any holiday in Italy? That's right: a real Italian pizza! Add a glass of wine and the evening is perfect! We end a wonderful day in a cosy atmosphere at the hotel bar, toasting to great colleagues and having nice conversations, during which the company's business fades into the background for a moment.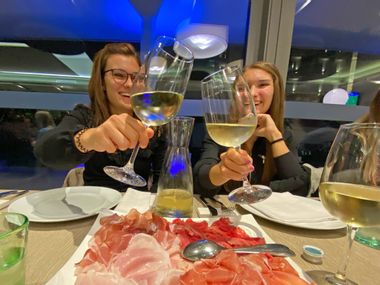 After a short but restful night, the bus takes us to Rivalta in the morning, where the rental bikes are handed out. We cycle along the Adige Cycle Path through vineyards and orchards to Verona. A delicious lunch with an antipasti buffet and lasagne gives us enough strength to complete the last kilometres quite effortlessly. After all, we cover 45 kilometres! After a short recovery in the hotel room, the next item on the agenda follows: our product manager Andi leads us through romantic Verona and tells us one or two anecdotes about the city.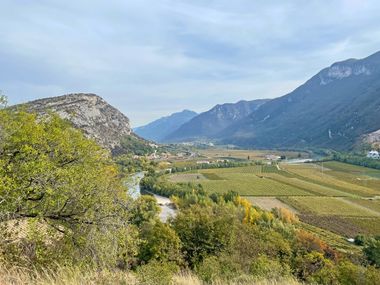 Pure indulgence

in Verona
As on the previous day (and probably always and all over Italy), food is not neglected in Verona. We are spoiled with a four-course menu! Polenta, homemade maccherone, beef chops grilled on an open fire and a pistachio tiramisu are served - an absolute highlight and a worthy conclusion to our company outing. It's a good thing that we were active all day, so we don't have to feel guilty. To round off the day, we treat ourselves to a few drinks at the bar and put our karaoke singing skills to the test.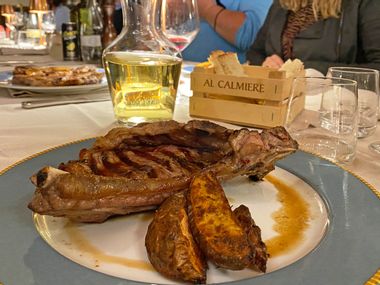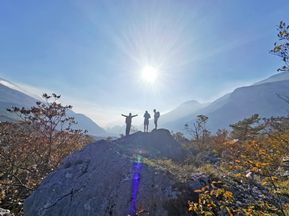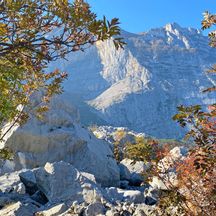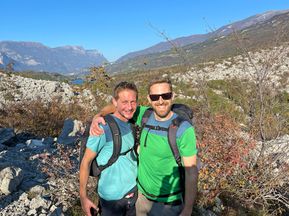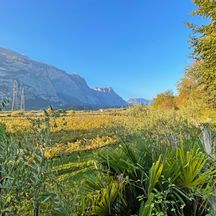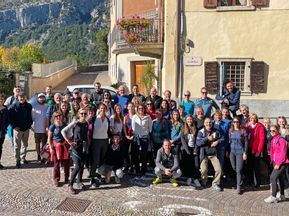 After two great days, this company outing has also come to an end. The long-awaited reunion and celebration with colleagues from the different departments and locations was great fun for everyone. The time spent together away from the workplace always creates new friendships, strengthens existing ones and the team grows even stronger together. On the way back, we relive the funniest memories of our days together and make plans for our team outing next year.
More Eurofun
team activities