Did you know that the Alpine region in Europe covers a total area of around 200,000 km2 and has a total length of 1,200 kilometres? The Alps are therefore not only the largest mountain range in Europe in terms of area, but also the highest. Discover this impressive area with us and hike the Alps on our hiking tours with luggage transfer in Germany, Austria, Italy, Switzerland, Slovenia or France. Enjoyment of nature, plenty of moments of tranquillity, exercise and fresh air are guaranteed on an active holiday in the Alps.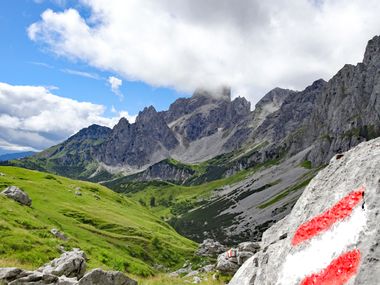 ©
Copyright (c) 1998 Hewlett-Packard Company
Alpine crossing

with Eurohike
Have you ever dreamed of crossing the Alps on foot? What was once perceived as a challenging feat can now be enjoyed through well planned hiking tours. Leave the hustle and bustle of daily life far below in the valleys and immerse yourself in the enchantment of the Alps up close following your own individual hiking rhythm, all while receiving continuous support.
The route takes you from Munich to Garmisch, on to Merano, Lake Garda and finally to Venice. Whether you experience the entire route in one go, or make your way year after year is entirely up to you. One thing is guaranteed: the alpine crossing by Eurohike, our trekking tour on the long-distance hiking path E5 or the hiking holiday from Füssen to Merano will remain in your fond memories for a long time.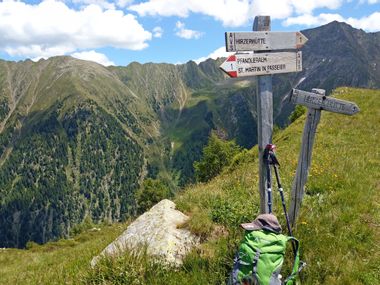 Therefore
hiking holidays

with Eurohike

benefits

that convince