We take advantage of the still pleasant spring temperatures and embark on our hiking holiday 'Picturesque Tuscany'. Once arrived in Florence we immediately feel the Italian flair and 'Dolce Vita'. The city offers an incredible number of beautiful sights and many nice restaurants – a great start! After a hearty and delicious breakfast with numerous sweet treats, we start our hiking adventure.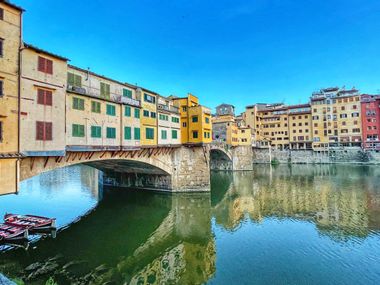 Hikes through vineyards,
olive groves

and Tuscan fields
The hiking tours run through stunning vineyards, olive groves and the characteristic Tuscan fields. We have never been to Tuscany before and are blown away by the beautiful region. We hike through forests, along trails, on wide gravel paths and through meadows and fields. Every day offers new breathtaking views of the impressive Tuscan hills. We are surprised and entralled by the green and flowery meadows and fields. On some days we can even see the shepherd and his dog guiding his flock of sheep. A very nice sight. There are always options for both longer and shorter routes, so everyone can decide individually which route to take.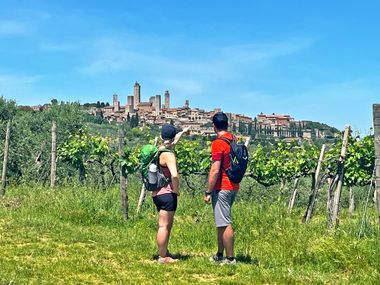 Culinary delights

and personal impressions
At the included wine tasting we were able to taste the delicious red wines of the Chianti region – another highlight! We are surprised by the incredibly nice and helpful locals. You can ask for help anywhere and everyone tries to help you. Also, it has to be said that we really do not speak Italian at all and everyone spoke English very well. The hiking trip in Tuscany is the perfect mix for us personally. During the day we hike in remote nature, hardly meet any other hikers and enjoy the peace and quiet. In the evening we are in charming small and larger towns with many small streets where many traditional shops and individual restaurants are located. You experience the typical Italian life. In the small restaurants we get delicious food, the offer ranges from Tuscan specialities to pasta and pizza. However, we have to realise that pasta and pizza simply taste completely different here than at home – we are blown away and would like to try all the specialities. What we cannot do without is the sensationally delicious Italian gelati. We have never enjoyed such nice ice cream before!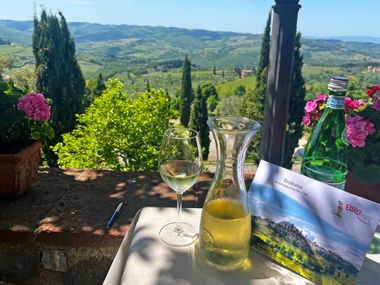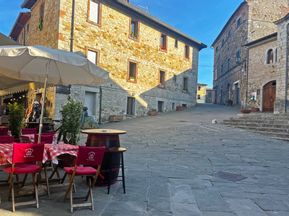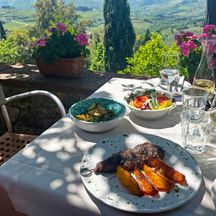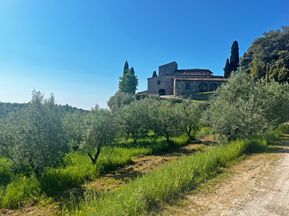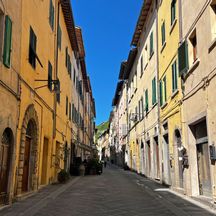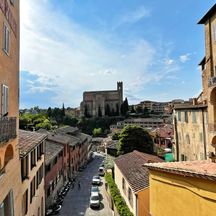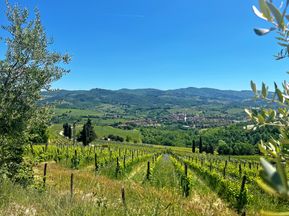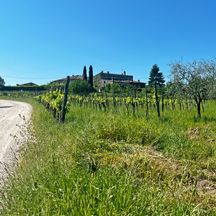 Picturesque sceneries,
charming

cities and culinary delights
We were already looking forward to the hiking holiday in Tuscany, but we were completely surprised and got much more hiking experience and breathtaking impressions than we could have hoped for. We can recommend this hiking holiday to anyone who wants to experience a balanced hiking tour with pleasant stages, lots of nature and beautiful villages! We are very happy that we chose this holiday and will always remember the beautiful moments for a long time to come.