When we arrived at Hotel Panorama we were immediately welcomed by our local manager Peter and the hotel owner Toni. The welcome meeting with Peter was just like we expected very detailed and provided brilliant tips, we were able to put into practice in the coming days. Straight after our welcome meeting we were invited to a delicious plate of cold meats, cheese, bread and some wine. After this entertaining evening we went to bed tired and were looking forward a lot to our initial hiking tour.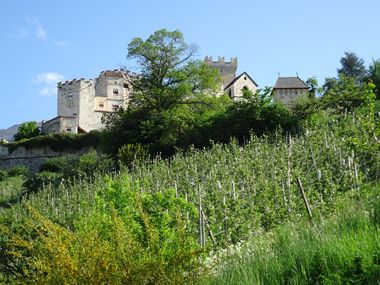 After an extensive breakfast we started our tour. Our first hiking tour led us from Reschen via St.Valentin and then for a bit along Lake Haidersee all the way to Mals. Unfortunately we were unable to use the cable car, since there was still snow on the mountains. We walked along an old 'Waal'(irrigation channel)-path, past blooming meadows with a view onto Marienberg monastery towards Mals. Once we arrived in Mals we brought this day to an end by spending the evening in the lovely pizzeria 'Lampl' enjoying a nice glass of wine, traditional dumplings and a salad.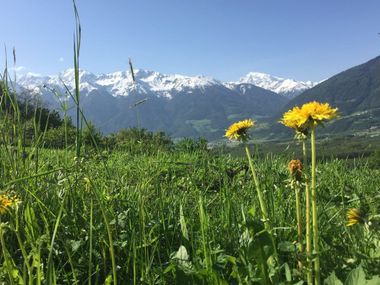 Mals/Burgeis to
Schluderns
The next day took us from Mals over to Schluderns. Unfortunately the weather was slightly overcast. Along the stunning Sonnensteig-path we discovered the themed path with funny carved wooden sculptures. Boards reveal the legends and stories of the Vinschgau region.We definitely did not want to miss out on visiting the high-altitude settlement on the 'Ganglegg'. Following the 'Leitenwaal'-path and the 'Berkwaal'-path we discovered impressive bridges, steep paths and roaring streams with a stunningly beautiful waterfall! I definitely recommend this extension to anyone! It was my absolute HIGHLIGHT! Past the mighty castle Churburg we reached Schluderns.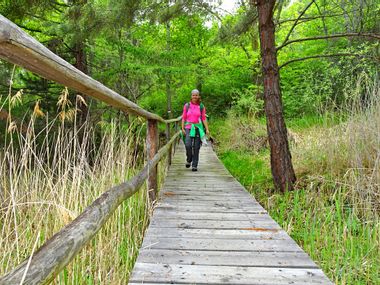 The final day led us into the lovely village of Schlanders. Just as we assumed, this stage was just as stunning and varied as the previous ones. Apple plantations as far as the eye can see, narrow steep paths past herds of alpacas, goats and sheep. This time we also hiked a lot through the forest in the shade, which was very welcome, since temperatures were above 25 degrees. At the inn 'Jausenstation Sonneck' we enjoyed delicious homemade ice cream. Then past the little white chapel St. Ägidius we finally arrived in Schlanders in our beautiful Hotel Goldene Rose.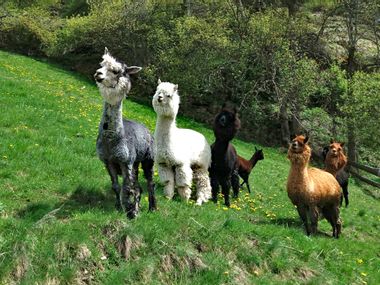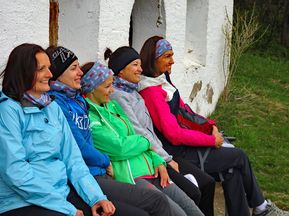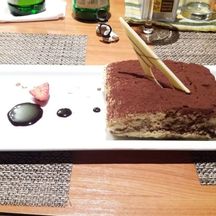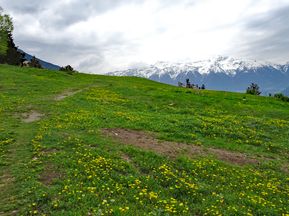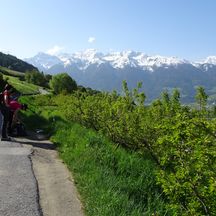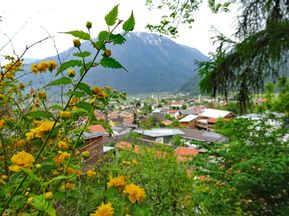 With a nice glass of wine and a traditional Vinschgau 'Schlutzkrapfen' (fried pastry) we did ourselves proud and reminisced one more time about our hiking tours. We can hardly wait to extend this hiking tour all the way to Lake Kalterer See next year. :)
Yours,
Isabella