I got to choose my favourite tour on four consecutive days and experienced each tour in a lovely group of international, totally diverse hikers. Each trip was led by professional local guides and active-tour operators, who informed and entertained us perfectly. In the morning we met at the Europa-square, were greeted by our hiking tour-guides, were equipped with a large picnic-bag and off we went. Via wild mountain roads and steep coastal paths we were taken across the island in order to hike in the most stunning corners. Naturally always with a short break in one of the obligatory coffee-bars… On the agenda for me were a volcano ascent with overnight stay in a hut, a coastal tour with boat trip and a forest hike through the Canary pine thicket.
I enjoyed every second of it except for the rocking coach ride downhill along indefinitely winding roads from high up all the way to sea level – this proved too much for my stomach. However the views and the incredibly varied scenery in diverse vegetation areas compensate for everything! Each tour was so worth it!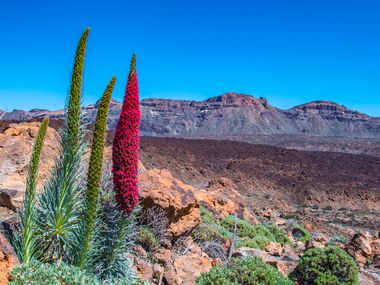 The first outing straight away was my absolute highlight: the ascent onto the Teide volcano with an altitude of 3720m, the sunrise on the mountain and the view down to the sea. The booked overnight stay in the mountain chalet Rifugio Altavista was remarkable in every way: especially little sleep, particularly funny company and a very special starry sky! It was still dark when we embarked on our hike along narrow volcanic trails uphill equipped with headtorches experiencing a fantastic sunrise. From the top we were able to see all the way to the sea. Our mountain guide rewarded us with locally produced honey-rum to celebrate the ascent. A seemingly endless descent took us through never ending black lava scenery back into the valley.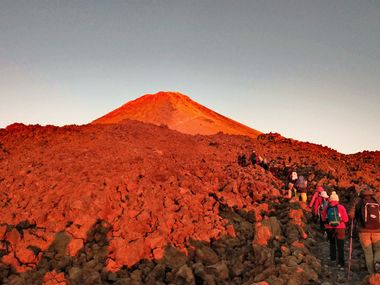 On the second hiking tour with were taken by bus to the north-eastern tip of the island, from where we embarked on a spectacular coastal path and gorge path in order to reach a remote bay with black lava sand situated on the Eastern side of the island. Once there, boats were ready for us to take us back to populated area. The 'water taxi' was a motor boat for 12 people, which took us pitching and tossing across the water - proper salt water showers included. We then even got to swim in the sea on our golden yellow beach destination…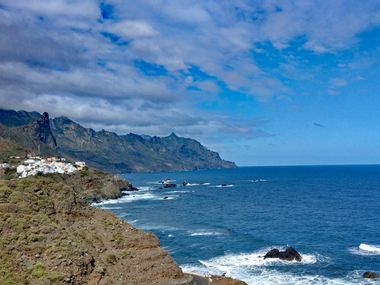 On the final day we were led through a never ending forest area situated all around Teide volcano. A hiking tour through the giant forest of Canary pine: only surrounded by piece and quiet. Numerous impressive blossoms of exotic plants and even a Teide-finch greeted us along the way. We walked through the dense pine forests for many kilometres until we finally descended through a sea of green trees covered in lichen to our day finish. At the little café-bar we enjoyed again the obligatory café con leche with home-made little cupcakes.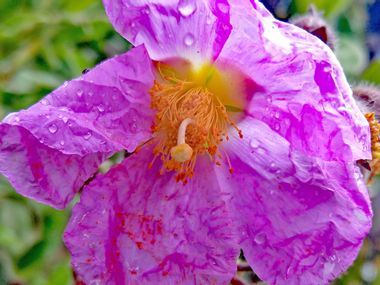 The final party with flag parade, music and dance shows as well as all kinds of local delicacies, Tenerife-beer and cocktails was a successful finale for a brilliant hiking festival and a few fantastic days on Tenerife. Many thanks to the organisers and organisation team!!! I am very happy to return here in order to explore more tours set on this fabulous island!
Outlook
… and since it is truly marvellous on Tenerife, Eurohike will soon feature something new on this island. Hiking possibility seem to be nearly indefinite… Something to look forward to!
Yours,
Christina